JOIN OUR FAMILY
---
BECOME A DRILLER TODAY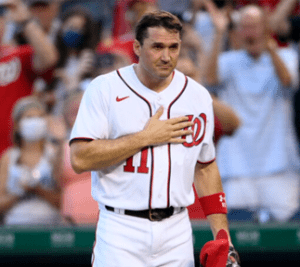 Former Driller Ryan Zimmerman has been extremely successful on and off the field ever since his Driller career. Now Ryan plays in the MLB for the Washington Nationals and devotes time and money in to multiple charities.
Ryan is especially fond of the ZiMS Foundation, which helps the constant fight against Multiple Sclerosis.Zimmerman loves this charity because of his mother who was diagnosed in 1995.
In the MLB, he is an Allstar and a fantastic third baseman for the Washington Nationals who are constantly craving young talent.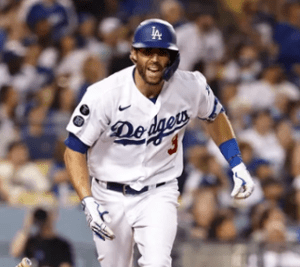 Chris Tay​lor is a former Driller and UVA shortstop, who was drafted into the MLB by the Seattle Mariners in the 2012 draft. Chris played on the Drillers as a kid and gained lots of success, both as a Tidewater Driller and as UVA's starting shortstop.
On June 19, 2016, Taylor was traded to the LA Dodgers and called up to the majors 6 days later.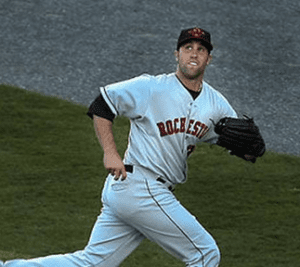 David Winfree of Virginia Beach is now the centerfielder for the Arizona Diamondbacks. As a Driller, David was a top player on and worked very hard.
Now his work has payed off and he is in the MLB. He was drafted in the 13th round by the Minnesota Twins out of High School.
In 2011 he was traded to the diamondbacks and now has a career batting average of .274 in the minor leagues.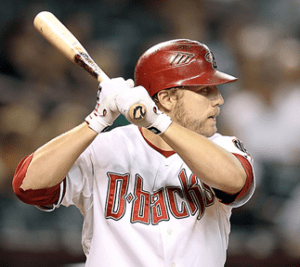 Mark Reynolds, the former Driller, was drafted in 2004 by the Arizona Diamondbacks. In 2007 he made his MLB Debut, but by 2010 he was through with the Diamonbacks and was to be traded to the Baltimore Orioles.
He now is still currently an Oriole and has gained much popularity in Baltimore. Reynolds is a first basemen after changing corners from third base, his previous position.
As a boy he played for the Tidewater Drillers and there arch rivals at the time the Blasters.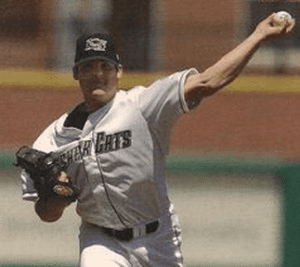 Kurt Isenberg​ was a minor league baseball player for the Padres. After playing for the Drillers, he played at James Madison University, where he was then drafted in the 4th round of the June 2003 MLB Amateur Draft by the Toronto Blue Jays.
After being traded several times, he was traded to San Antonio where he finished off his career as a pitcher in Double-A in the year of 2008.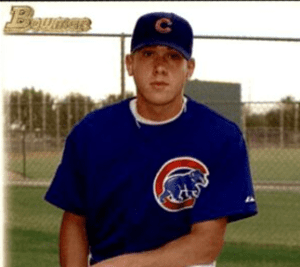 Justin Jones, a current coach at Kellam High School, also played for the Drillers​. After he played with the organization he went to Kellam.
Directly from there, he went to the 2002 MLB Amateur Draft where he was drafted in the 2nd round by the Chicago Cubs.
After being traded many times and playing for a span of 8 years, he went to Somerset where he finished out his career as a pitcher. Now, he is a pitching coach for Kellam High School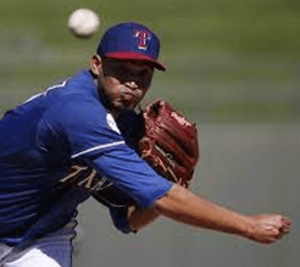 Beamer Weems, who was also a Driller, played professional baseball.​​ After playing for the Drillers, he went to Princess Anne High School.
Then, he played at Baylor University and proceeded to be drafted in the 2008 June Amateur Draft by the San Diego Padres.
He now plays for San Antonio, and he still strives to make the Big leagues, but for now he is triple-A and is still working his way up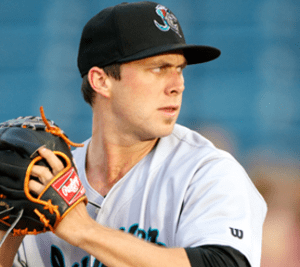 Robert Morey of the past Tidewater Drillers was an excelling player throughout his entire Driller career.
After graduating from Cape Henry High School, he went on to play at the University of Virginia, where he was drafted in the 29th round of the 2007 MLB Amateur Draft to the Tampa Bay Devil Rays as a catcher.
Then, he was traded to the Miami Marlins and now plays for their Single-A farm team, the Jupiter Hammerheads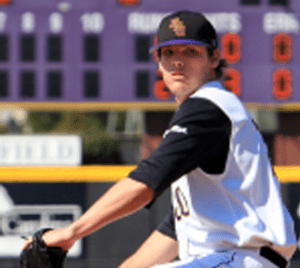 ​Former Tidewater Driller, Justin Bristow, was yet another stand out player in his career as a Driller and in the rest of his baseball life.After graduating from Mills E. Godwin High School​, Justin was drafted in the 22nd round of the 2005 MLB Amateur Draft by the Kansas City Royals, then after quickly dropping out and returning to school at East Carolina University, he graduated.​
Then, re-entering the draft in 2008, he was drafted by the Chicago Cubs in the 5th round, where he has played in their farm system ever since 2011.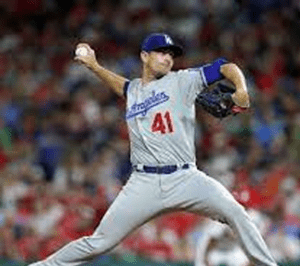 Daniel Hudson, the 5th round draft pick out of Old Dominion University, which he attended after graduating from Princess Anne High School.
In 2010, he was traded to the Arizona Diamondback and is now a pitcher on their roster and has had great success at age 25.
As a Driller, he stood out from other players and continued to succeed and worked hard, which eventually lead to achieving his deem of being a Major League Baseball Player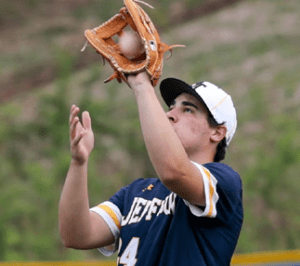 Jason Taylor of the Tidewater Drillers has also been a stand out player in the history of our organization.
After graduating at Kellam High School he went on to be drafted in the 2nd round of the 2006 June Amateur MLB Draft straight out of Kellam.
He was drafted by the Kansas City Royals. After being traded many times he is still playing baseball at the professional league level at the farm team in Lake Erie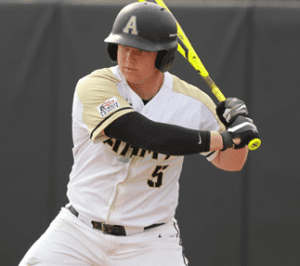 Former Driller Matt Hudgins is also an outstanding Tidewater Driller. After graduating from Kellam High School, he went on to play at the Norfolk State University (NSU) and then Old Dominion University (ODU).
​​As a catcher, he started his career in the minor leagues with the Chicago Cubs rookie farm league team. Then he went on to play for the 2008 Kalamazoo Kings where he finished off his career in professional baseball.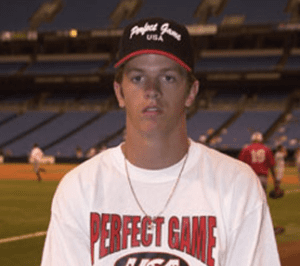 Former Driller, Steven Harris, from Old Dominion University ​​was also a spectacular Driller performer. After graduating from Old Dominion University (ODU) he entered the MLB Chicago Cub's Farm League System.
Starting at the Rookie Level and then advancing on to Single-A in 2005, he finished off his career and left the professional baseball league.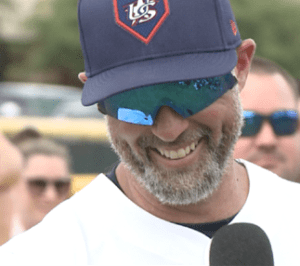 ​Marvin "Towny" Townsend, also known as "the father of AAU baseball", created the areas first AAU team in the area named the Blasters.
However, the Blasters needed a rival team, so he encouraged friend, Gary Wright, to start the Drillers.
Years later, he was diagnosed with ​throat cancer in 2001 and five years into the fight, he died in early 2006. Afterwards, his number, 9, was retired in his name.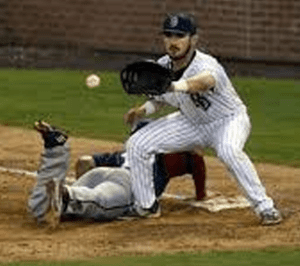 Brooks Sinnen played AAU baseball with Ryan Zimmerman on the Tidewater Drillers in the early 1990's.
At Kellam High School, he was a three-time All-Beach district selection for head coach St. Claire Jones at Kellam High School.
He played second base in high school and lettered in wrestling, and football. Brooks Played for Old Dominion University in 26 games, starting 11 in the outfield, batted .239 with four doubles and eight RBIs before he was red-shirted as a junior.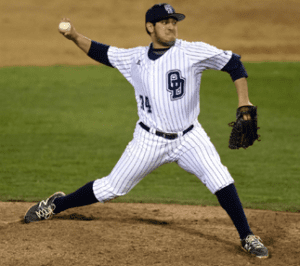 Sam is a former Tidewater Driller and First Team All-Tidewater selection as he compiled a 9-1 record with a 1.59 ERA in 2013 … As a junior, he was 11-2, 1.5 ERA, 71 Ks in 2012 …
Second Team All-Tidewater in 2012 … Second Team All Beach District as Kellam reached the Virginia State Championship game.
He is currently playing the Old Dominion University where is 2015 was selected to All C-USA Second Team and leads the team in wins with six and 53 strikeouts in 66.2 innings.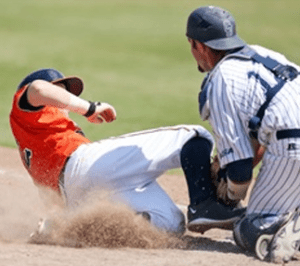 Former Driller and Kellam alum, Kurt elped lead Kellam to the 2012 Virginia State AAA Regional title and runners-up in the State Championships.
Kurt was the All-Beach District catcher and first baseman and two-time Team MVP.
He is currently playing the Old Dominion University where in 2015 he played 21 games with seven starts.